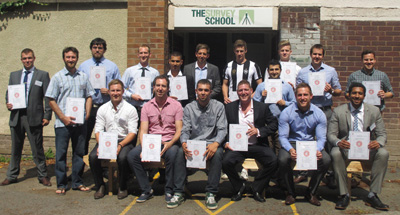 I am delighted to report that TSA has now reached agreement with IDEX Corporation over the running and ownership of the assets of The Survey School at Worcester.
TSA has been running the survey training courses at the Survey School since the 1st May 2014 and will continue to do so for the foreseeable future.
It is evident that the continuation of the School is vital to both TSA and the industry and it is with this in mind that plans are being put in place to improve the current TSA course and add further short courses to it. Andrew Crumpler remains as the main tutor and a second tutor is currently being sought. The future courses are already fully subscribed with the next available dates being in March 2015.
A major upgrade of the IT systems has already been made and discussions with manufacturers about further support is ongoing. These initiatives guarantee that the course will be better than ever.
Finally, TSA would like to thank 40SEVEN (IDEX Corp) for their support over the years in running The School and wish them continued success in the future.
For more details on the TSA Surveying Course, click HERE.