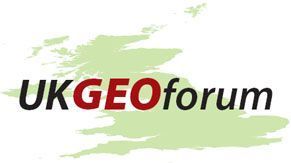 UKGEOforum is pleased to announce its forthcoming UKGEOforum 2012 Annual Lecture
featuring guest speaker Mike Parker – Map Addict author
Title: You are here
That Britain does maps well is a truism we all hold dear. We are justly proud of Saxton and Speed, Bartholomews and the Ordnance Survey, Phyllis Pearsall and Harry Beck, as well as their many brilliant digital heirs. But has this certainty encouraged us towards complacency, and perhaps shaped our national self-image in ways that have proved less than helpful in the modern world? And have our much-loved maps themselves come to constrict rather than enhance our sense of our own geography and history? What are the consequences, both good and ill, of being perhaps the most painstakingly mapped nation on Earth? In this lecture, Map Addict author Mike Parker will celebrate the beautiful fusion that is Britain and cartography, but with a considerable dose of caution, and a light sprinkling of cynicism.
Thursday 26th January 2012 18.00 – 19.00
Lecture Hall, RICS, 12 Great George Street, Parliament Square, London SW1P 3AD.
This lecture is free of charge and open to all.
Non-members of the UKGEOforum are welcome to attend. Please pre-register with the RICS by emailing cmallett@rics.org
This event is in support of the London Mapping Festival and will feature the History of London in Maps Exhibition.
The RICS bar will be open after the lecture.
Refreshments will be served from 17.30.