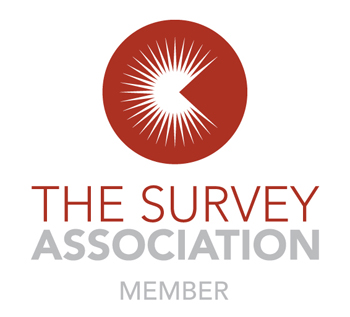 ''Membership of TSA gives us a sense of pride in our business and demonstrates to our client that our work is done to the highest quality.''  Bhavesh Ramburn, Managing Director, Icelabz.
Icelabz Survey Ltd, based in north west London, specialise in Measured Building and Topographical Surveys and provide a range of other services, including Setting-out, As-Built, Monitoring and Laser Scanning.
TSA has seen considerable growth in recent months and we are inviting some of our newest Members to introduce themselves and their business and to tell us why they value membership of the association.
Apex Engineering Services in East London provide 3D laser scanning and modelling, construction site engineering, surveys and monitoring services. Apex clients include Redrow, Transport for London, Network Rail, Skanksa and Balfour Beatty.
Managing Director, Alex Parkhomenko, said, ''TSA accreditation adds to the professionalism of my company. Membership offers valuable networking opportunities and the sharing of best practice with other survey professionals.''
Affiliate Member, BWB Consulting Ltd are an award-winning engineering and environmental consultancy. With a head office in Nottingham and a further presence in six centres, nationwide, BWB work with clients across a broad range of sectors, including Education, Health, Urban Regeneration and Water Environment.
Team Leader, of the Survey Department, Simon Shreeves said, ''We feel it was important to be part of a specific trade association and the TSA is the leader in this field. Also, it is a great way to keep up with all the new technologies as the TSA is a fantastic information resource.''
TSA now has over 180 companies in membership as full, associate, supplier, affiliate or academic members, all directly involved in the survey business and listed HERE.
TSA Manager, Rachel Tyrrell, said, ''It is encouraging to hear new Members recognise the business benefits of belonging to the association. There are many ways they can get more involved with TSA and ensure their views on important industry topics are heard.''
TSA runs a portfolio of free business and technical seminars for Members throughout the year, as well as themed Conference events featuring expert speakers from the survey profession.
TSA's 38th Annual General Meeting takes place on 18 April at Edgbaston Cricket Ground. The day will be devoted to the pressing issue of stolen equipment and a presentation on the new initiative to tackle it.
See HERE for details of all forthcoming TSA events. Members will be invited to register in due course.
Looking ahead to May, there is the annual GEOBusiness Show, at London's Business Design Centre on 22-23 May 2018. You can keep up to date with our involvement in GEOBusiness and all TSA news by following us on Twitter (@surveyassoc)
Would you like your company to be featured on the TSA blog? You can get involved with our campaign to highlight our Member companies and what they do – whether you have been in Membership for years or have just joined.
Why not get in touch and tell us why you value your membership of TSA and how membership is helping your business. We'd love to hear from you! office@tsa-uk.org.uk